timmit
[Back] [Contact this person] [Report bad content] [Add as Friend] [Post a comment]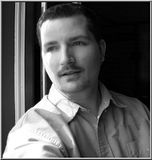 User: timmit
Website
:
http://www.timmitsworld.piczo.com
Sex
: male
Location
: CA
Member Since
: 14/08/2006
Last Login
: 13/07/2008
Profile Views
: 56
Clicks
: 2108 [0 today]
Religion
:
About Me / Comments
I now only take requests for layouts, done with html codes and stuff. Very easy to find these things on many other sites. May get into doing them again later down the road. Have a look around,and dont forget to write something on my comments or shout board. let me know you`ve been by.
Likes
Life,peace,music and most of all my family and friends.I also like when people enjoy my site and leave request to be a friend on there site(s).So Go ahead,inviteby going to my site (timmitsworld.piczo.com).I always like some feed back on what can make my site look better and maybe what I could drop from my site.whatever it maybe,leave it in the guestbook,or shouts.
Dislikes
People trashing sites weather it be mine or someone elses.If you don`t like what you see,simply click off the site,don`t trash it,the person (or) persons may have worked hard on it.
Friends
no friends.
Comments

Post a comment